Home
Please subscribe to our YouTube channel!

Bible classes and Worship for both Sunday morning and evening,
and Wednesday evening class and devotional are being held at the church building at our regular times.
These are also being streamed on Facebook live.

Please call the church for more info.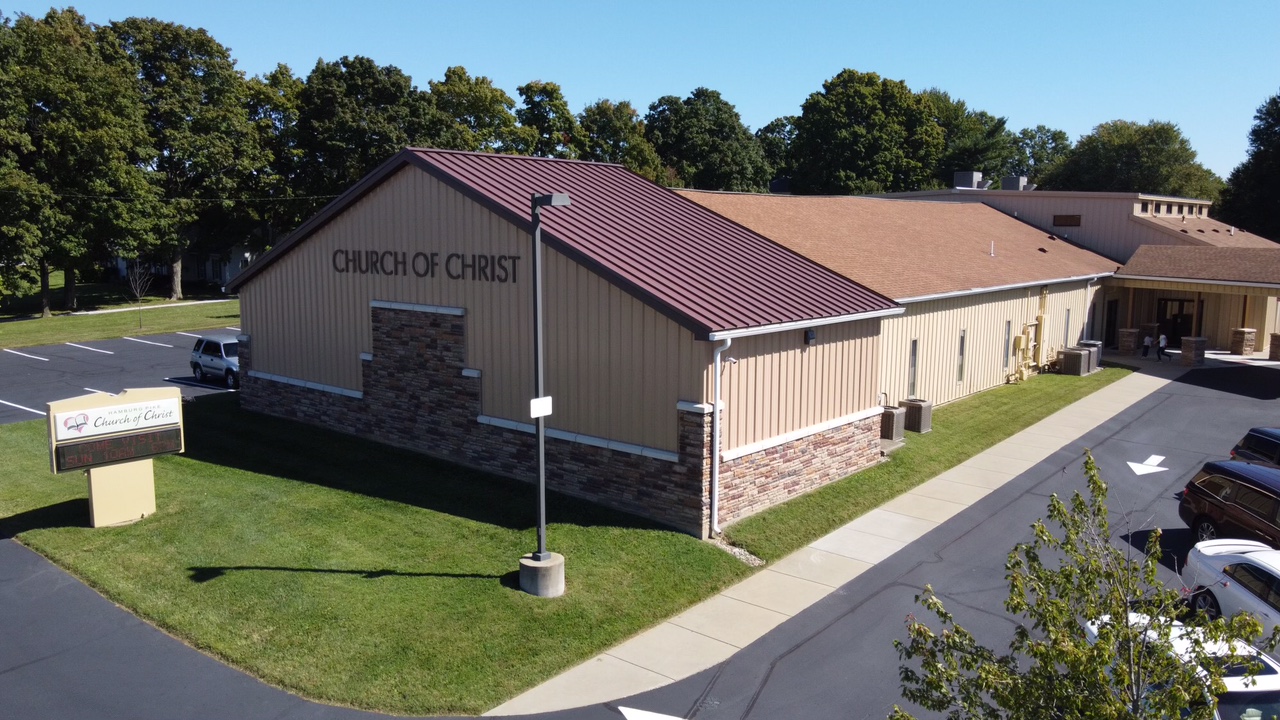 ...All the churches of Christ greet you. - Romans 16:16b
HAMBURG PIKE
CHURCH OF CHRIST
3108 Hamburg Pike
Jeffersonville, Indiana 47130
812-284-3125






SCHEDULE OF SERVICES

SUNDAY
Bible Class 10:00 a.m.
Morning Worship 11:00 a.m.
Evening Worship 6:00 p.m.


WEDNESDAY
Bible Class &
Devotional 7:00 p.m.


We have
classes for all ages!